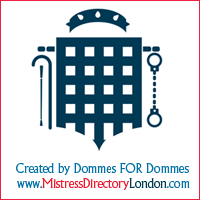 This is a brand new project, a joint effort between your Fetish WebMistress and Madame Caramel. We hope to become one of the best and most useful Mistress Directories on the internet.
There are alot of directories online, it's true. I'm not a professional dominatrix so I can't really comment on the treatment some ladies feel has been unjust and exploitative. All I can hope is that the directory that I am involved in goes so far as to offer all that we promise, and more. You can see it here: MistressDirectoryLondon.com 
BIG THANKS to my mate Red who designed the logo. If you are interested in brand design and development contact me for more info on this new service that we will be offering very soon.