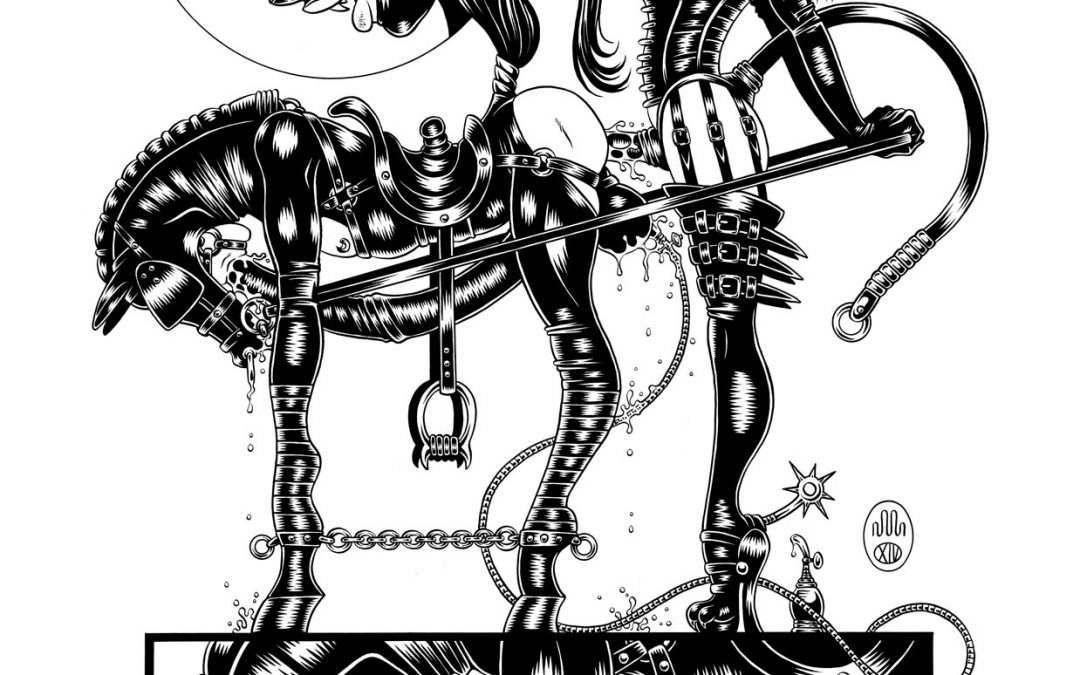 I've been meaning to write a post about kinky gift ideas for years, and since Christmas is fast approaching, I thought I'd take the opportunity to suggest some quality erotic items produced by my very dear friends and clients. Some are great ideas for last-minute purchases as they do not necessarily involve a physical product.
Erotic and Fetish Art
Michael Manning creates some of the kinkiest, bizarre erotic art on the planet! I myself am so proud to have provided Michael with some inspiration for his art with my Puss in Boots persona that I used to play around with when I was fetish clubbing regularly a few years ago. That is another post entirely but here are two of the illustrations: That's me, the kitty cat 😉
I can't think of a more perfect gift than an original artwork and you can commission Michael to create one in your loved ones likeness. There are also many other soecial pieces for sale on his website. Michael's cool-as-fuck Spider Garden and Tranceptor graphic novels and Inamorata are also available to purchase too. His website is: www.thespidergarden.net and for a virtual gift why not sign up your loved one for a monthly fix of fetish art on his Patreon
Femdom Art
If you're a "true" slave you should have, by now, commisioned the great Sardax to call into existence your Mistress's favourite femdom fantasy in art form.
Likewise, a copy of Sardax's Venus in Furs should occupy a space on any dominant woman or slave's bookshelf.
BDSM B&B Getaway in London
London's Hoxton Dungeon Suite, owned by the magnificent Madame Caramel, is a kinky haven set in the grooviest part of east London. Go with your partner, mistress, lover. Don't just stay one night as it is simply not enough to truly experience all this pervert's paradise has to offer.
Erotic, Fetish and BDSM Bookstore
If you want to view a collection of some of the best kinky books, magazines and DVDs ever published, then KFS MEDIA is where you should go! Tim Woodward, founder of the famous Skin Two magazine personally curates and manages KFS Media himself. I highly recommend a look at the Troupe of Slaves book – if you like your BDSM with a healthy dose of humour this book is a real page-turner.
Femdom, Fetish and BDSM and VANILLA Photoshoots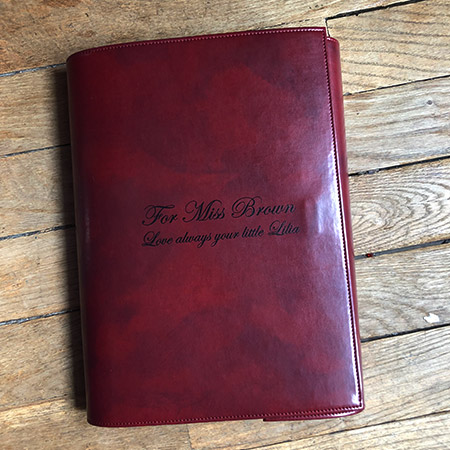 Purchase a photoshoot with me, Miss May, for your Mistress or your lover and I will send you a personalised gift certificate that you can send to their inbox on Christmas day, Valentine's day, their b'day etc. 
However, I don't only offer photoshoots for Mistresses – everyone is welcome and should experience at least one in their life, a professional photoshoot. I love photographing women and women with their loved ones, children and grandchildren.
The photos are printed on beautiful fine art paper and are presented in a beautiful handmade leather or leatherette folio which becomes an heirloom for future generations to enjoy and treasure.
If you would like to hear more about my mainstream portraits service, please do not hesitate to contact me and if you would like to see some of my photography of my prodomme clients you can visit this gallery