Search Engine Optimisation for Adult Websites
Specialising in SEO for Professional Dominatrix websites and the Sex Work Industry
Adult website SEO
If you want your adult industry-based or professional dominatrix website listed high in Google's organic search results, then you will need a Search Engine Optimised (SEO) website.
Would you feel more at ease working on your website marketing with someone like-minded and a specialist in your industry? I am an adult website SEO consultant specialising in professional dominatrix and sex worker's websites with over 20 years of experience. I have also been involved in the London and Paris fetish community for about the same amount of time.
My SEO strategy has proven results on many adult and dominatrix websites, including my own: check me out on Google.com. I am currently top 3* in Google's organic results for the search terms 'dominatrix website designer' 'SEO dominatrix website' and 'dominatrix photographer London'.
*last checked January 2022
Every client I work with is unique, and therefore I offer bespoke SEO tailored to your adult website and the needs of your business. My highly sought-after adult industry SEO packages offer a variety of ways to boost your website traffic.
Your "Stinky Feet" SEO works, I didn't even know you used that for part of the SEO!! One of my biggest clients found me by typing "Mistress Smelly Feet London", only last month he spent £1000 on me! " ~ Madame Li Ying
Adult website SEO Pricing
 €750 per month
A commitment of 2-3 months is required
Are you ready to increase your traffic AND your quality of clientele? Following are some examples of different SEO strategies that we could implement on your website.
Traffic Booster
My Traffic Booster works as a stand alone or as an add on to the Kickstarter though it relies on the fact that you have Analytics and Google Search Console installed.
Analyse your current search terms using Google Search Console.
Check out the 'near misses' you're showing up but no one's clicking through? We can analyse your content – and your competition's – and adjust your content so that those misses, become hits.
Define your specialities and niches – understand what words people are actually using while searching for  those topics.
Create a list of keywords and phrases that can be used for future content based on keyword popularity, relevance, and search volume
Improve site structure
Back link strategy
Includes approx 3 hrs of work + 1 Skype call if you wish.
SEO Kickstart
You have a website but aren't receiving traffic and understandably, no enquiries either?! Let me introduce you to Google.
We'll work together to make your adult industry-based website a beautifully optimised package:
An explanation about how Google works (if necessary)
A report on your website's overall performance including page speed, traffic stats, referrals etc

Keyword Research

Optimise up to 5 x pages plus your homepage (meta descriptions, URL, images, etc)
Optimise 1 blog post + coaching
Installing or checking the set up of Google Analytics and Google Search Console (and Google My Business if appropriate)
Includes approx 4 hrs of work + 1 Skype call if you wish.
Content Creator
Suited to long-time website owners who are already committed to their blogging practice.
When a couple of my clients were hit by one of Google's algorithm updates years ago, I  realised that focusing only on one specific key phrase was a BIG mistake.
That is where I first started experimenting with what is now known as 'Content Marketing'. Some of the pro-domination websites I have produced and maintain are all bouncing around page 1 for their primary key phrase but are – more importantly – also listed for 100s of other niche keywords and phrases.
I consider content marketing the most effective form of SEO especially when you are hoping to attract clients specific to your niche.
We'll run an audit of your entire website's content, cherry-picking the best, then optimising those posts and pages. We'll divide them into topics and sub-topics and make sure all the content is easily accessible to your website visitors.
Furthermore we'll be creating at least 3 months' of content for your website's regular updates.
I consider myself technologically challenged with no idea about SEO and social media and when I googled companies working in the fetish web design and SEO industry, Miss May was the only one who responded out of five that I contacted.
After only 4 months of working together, I've seen a difference in my site traffic and more importantly, real-time enquiries.
I consider working with her to be one of the best decisions I have made for my business.
CONTACT ME
Please don't hesitate to contact me if you would like a quote or if you have any enquiries regarding your adult content website.
Curious about adult website SEO and think you might want to try it yourself?
Here are my blog posts created with YOU in mind.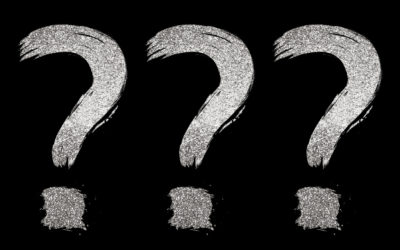 You've probably heard that you need adult website SEO but with so much information floating around, it can be confusing to understand what it really does. And if you're running an adult business, it can be even harder to find help regarding adult website SEO due to...