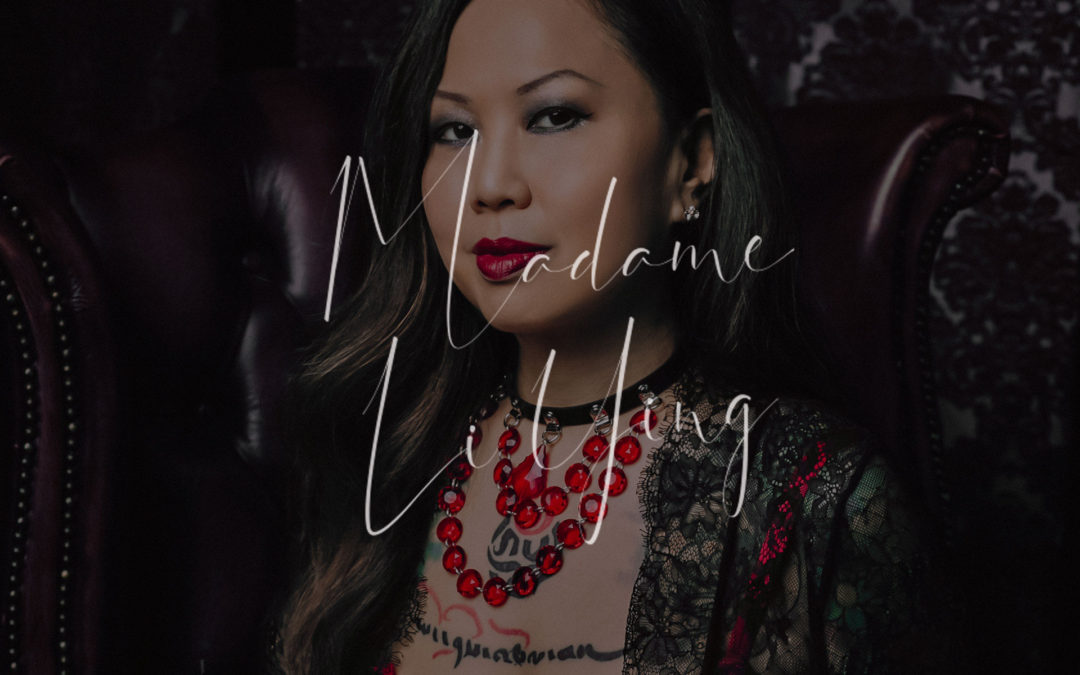 When Madame Li Ying contacted me for SEO and web design help for her new dominatrix website, I was like "who me?" I was fan-girling, I admit it, because back in the day, when I first found the London fetish scene in 2000, Madame Li Ying was prolific, then known as Empress Victoria, and I thought she was SUPER cool.
Anyway, we met for coffee in London and I instantly felt a connection. This lady is NICE. Dommes, in my experience, are rarely bitchy and haughty like you might imagine them to be. The opposite, in fact, most of them are grounded, intelligent and creative women. I don't think we even started talking about her dominatrix business until after we'd had a good chat about everything from living in London town through to distance healing. It's always a good day when your client becomes a friend.
I love Madame Li Ying's professional domination business ethos as it very much complements her personal philosophy. You will therefore be guaranteed an authentic experience if you should have the chance to become acquainted with her.
Pro Domme Photographs
For me, one of the most important elements when creating a new website, is to make sure your photographs are not only beautiful quality but are also cohesive and work together to tell a story. It might also work in your favour if they are brand new, never seen before and released exclusively for your new website launch! Madame Li Ying and I spent an afternoon shooting together at the fab Nth London dungeon Peacock Parlour. Here are some of my faves.
Presenting London Dominatrix, Madame Li Ying's new website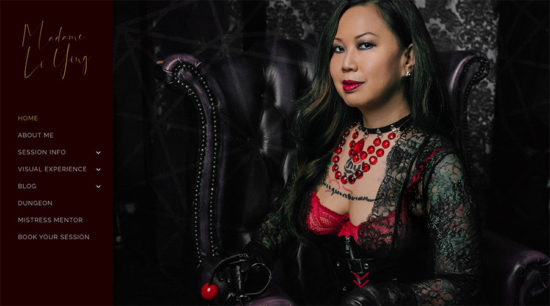 Very happy to share the results of Madame Li Ying's website, the colours and photography are visually delightful and her extensive writing on her favourite domination niches means you can be sure of what to expect when contacting her for a professional domination session. She also blogs extensively on her specialist area of Medical Domination.