Work in the months of April and May have so far mostly been busy with projects for my fellow Taurean lady clients – happy days, as I really love the Taurean no-nonsense yet open-minded work ethic.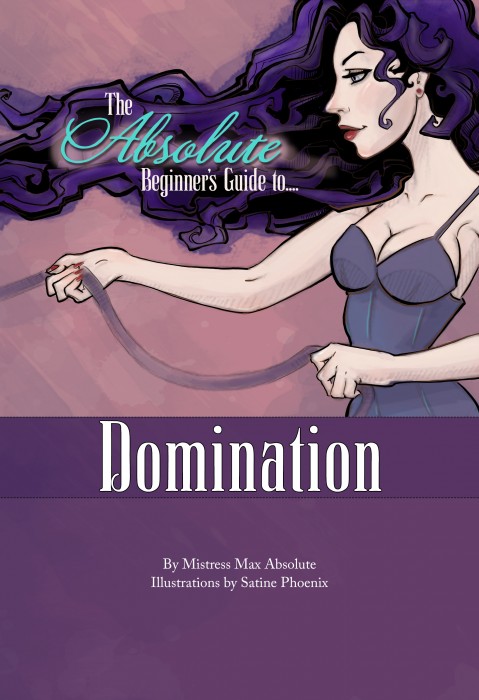 I'd already designed Mistress Absolute's logo for "The Absolute Beginner's Guide to…" website some time ago and was delighted to be asked to work on the design for the first book in the series focusing on domination. It was not a difficult task – Satine Phoenix's awesome illustrations quickly helped me create a colourful and stylish book design. I'm very happy with the cover, I love the colour scheme and the fonts, logo and illustration all work together in harmony.
Mistress Absolute had planned to self-publish through Amazon's print-on-demand service and also needed a digital version to release through Kindle. This was the first time I had worked to Amazon's specifications and my very first e-book design too, so I can now add that to my ever expanding repertoire.
I'm looking forward to working with Mistress Absolute on her upcoming titles – you can find out more about those and The Absolute Beginner's guide to Domination here www.absolutebeginnersguide.co.uk