My April 2016 trip to London meant copious amounts of client meetings, socialising (i.e alcoholising), family and friend catch-ups and, my current favourite activity: photoshoots. Not just kinky photoshoots either! I am moonlighting as a mainstream photographer and also did a fashion shoot and, an extremely straight, corporate portrait, in a business park. Funnily enough, out of three other fetish photoshoots, the corporate shoot was the instance where security asked us to move on. 
My dear friend, Miss Velour came up from Brighton to see me and of course we could not resist a somewhat impromptu photo shoot right in the heart of City of Westminster. Need I say that we are both lovers of heavy rubber? Miss Velour's outfit was spot on and throughout the shoot my imagination ran overtime as I placed her as an Italian spy spying on the Houses of Parliament whilst plotting her ultimate penetration route ;). We spent a fun two hours wandering around, using the very busy tourist destination as our backdrop. I get a kick out of subverting capital city icons with a little tasteful fetish. Brava, Miss Velour for your courage and thank you for the creative buzz and memories.
Featured are just four images from the shoot that I processed using software called Alien Skin. It has filters that emulate the analog roll film that I used when I was a student of photography. Loving that! Pushing digital back to the ol' school. Can you guess the type of film I chose for these? More photos soon, in colour!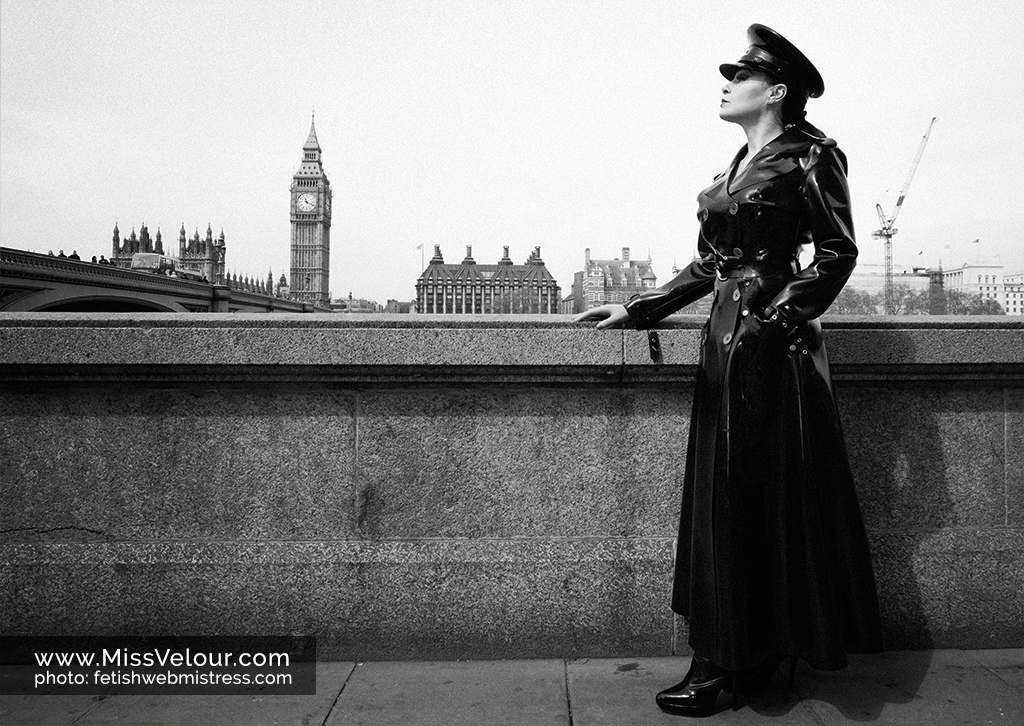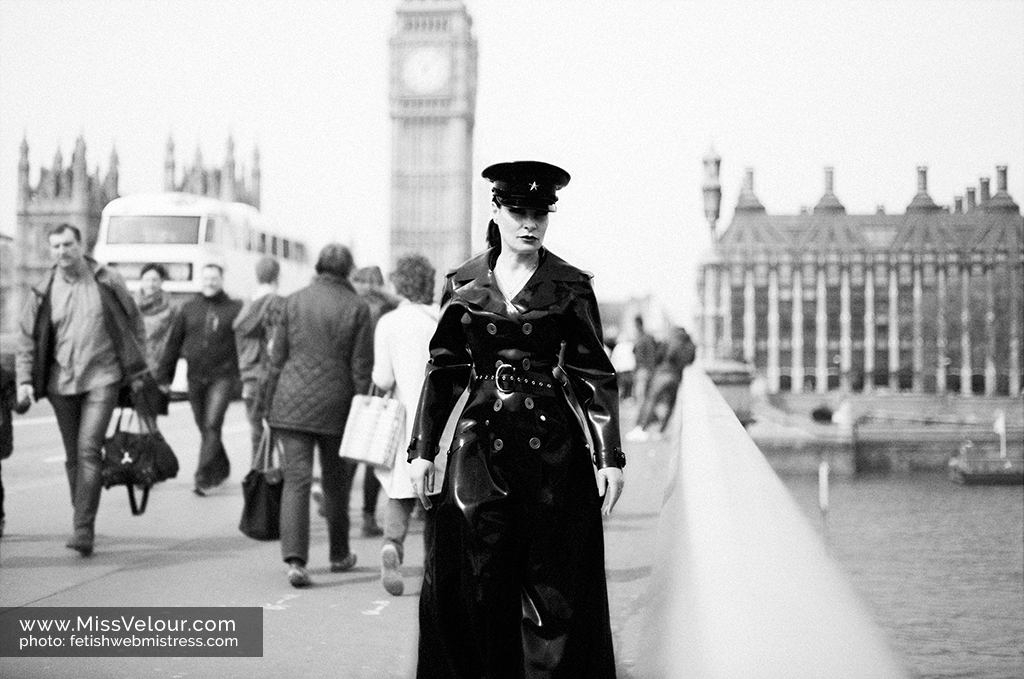 I will be in London for a very short stay next week and so I am opening up a two hour on location shoot for £200 on Monday 20th June. Find out More